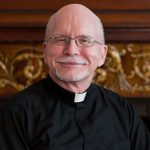 Dear Parishioners,
The season of Summer will officially begin this week.  This is usually a time when life seems to slow down for most people.  Children are out of school – many go on vacation – the weather enables us to spend time outside and to relax in the beauty of the day.
However, in spite of all of this, the parish is still here.  The church still is open.  Masses still take place and the staff is still around.  Therefore, even if you are away, on vacation or just taking a break – we still need your offertory gift.  We would ask you not to forget your parish church.  So please either mail your donation, your church envelopes in or use our bill pay program.
Remember our bills still come in to the office each week – even during the summertime.  So I do hope you enjoy your time off – but don't forget you parish church – we need you as much as you need us!
Peace,
Fr. Marty